House brands
Licensed brands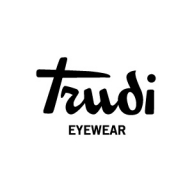 trudi.com
The very heart of Trudi's work is a child's world, its joys, games and environment, keeping unchanged in time its quality values, security, innovation, design and emotional connections, that have been over 60 years undeniable and core characteristics of their products. From 1930's the company's aim has always been: making children happy!
Nowadays Trudi is a synonym of tenderness and quality, a brand that throughout the years was able to build a strong emotional bond with its consumers.
Trudi's Eyewear collection originates from these core brand values, reinterpreted and adjusted to optical and sun frames for children.
Glasses are characterized by a strong playful element and are condensed in a collection that, for its colors and attention to details, guarantees a quality product for joyous, playful and visionary children.