House brands
Licensed brands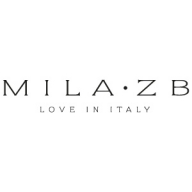 www.milazb.it
Mila Zegna Baruffa was born and raised in Biella, the crowning glory of Italy's textile industry. She worked as the creative director in the family textile firm for ten years.
In 2014 Mila launched internationally the first Mila-ZB female collection (beachwear, silk accessories and eyewear) MILA-ZB is classic & modern at the same time, a collection for women of today.
Born from the desire of expressing the family DNA of Mila Zegna Baruffa in a range of products characterised by (design, high quality, attention to details with a clear sophisticated interpretation).