Unsere Marken
Lizenzmarken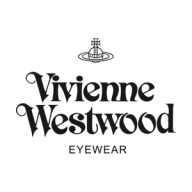 www.viviennewestwood.com
Vivienne Westwood is one of the truly last independent fashion companies within the international arena. With a design record spanning over 40 years, beginning with the punk in 1970s, Vivienne keeps on going above the lines, with sexy experimentalism and visionary genius.
The Queen of Punk proposes an Eyewear Collection that contains the unforgettable characteristics of her Maison: irreverence and provocation, with a fashionable and "out-of-the-box" taste.
Vivienne Westwood Eyewear collection is extravagant, with the desire to express something different and outstanding.