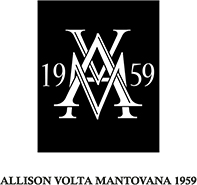 ADVISORY NOTICE IN ACCORDANCE WITH ART. 13 OF LAW 196, DATED 30/06/2003

This advisory notice is to state that all personal data gathered via the internet from users of our website will be handled in accordance with Art. 13 of Legislative Decree no.196/03.
Such treatment of personal data cannot be guaranteed for other websites linked to our own.


Data controller

The data controller handling personal data relating to identified or identifiable visitors to our website is AVM 1959 SpA, headquarters in (MN) Via Roma, 152/4, Italy

Destination and use of personal data

Data processing relating to web services is carried out by our internet services supplier (nominated as external representative in charge of maintenance) and overseen by AVM SpA employees/partners.
No personal data obtained through our web services is passed on to third parties.
Any personal data supplied by website users who contact us via email is used exclusively to provide the requested service or task. This data is not passed on to third parties unless the company is legally required to do so, or unless it is absolutely necessary in order to fulfil the user's request.

When completing a form on the website, certain information fields may be obligatory and the chance of being made aware of related marketing, advertising or promotional activities may be included. In this case, the form will always include the option of opting out of receiving material about such activities.

TYPES OF DATA PROCESSED

Internet navigation data

The only personal data collected by the IT systems and software procedures used in the running of this website is that required by internet communications protocol. This information is not collected in order to be linked to identifiable users, but could be used to identify individual users if studied and compared to information held by third parties.

The kind of data involved includes IP addresses, domain names of users connecting to the website and time of visits. This data is collected and analysed exclusively in order to gather anonymous statistics on how our website is used and to check that it is operating correctly. Any information collected is immediately deleted once the relevant statistical data has been calculated. This information could also be used if the website was in some way hacked or damaged, in order to trace those responsible.


Data voluntarily supplied by user

Users who voluntarily contact us via email, using the email addresses made available on our website, consent to us subsequently acquiring their email address and any data voluntarily supplied in the message itself, not least because it's necessary for us to do so in order to provide a useful reply.
Users who volunteer their email addresses in this way automatically consent to receiving promotional or sales information from us.
Supplyng data voluntarily
Excluding internet navigation data (specified above), website users are free to provide personal data in order to request the services offered by the company or to request information.
If certain personal data is not supplied, it may not be possible to fulfil the user's request.
Certain obligatory data is required from the user when completing the information request form on the website and if this data is not provided and consent is not given for its use then it will be impossible for the company to fulfil the users' request.
How personal data is processed
Personal data is processed by automatic IT tools and is kept only for the time it takes to carry out the task in question.
Specific security measures are in place to prevent the loss of such data, its illegal use or the chance of it being accessed by non-authorised parties.
Your rights
In the above cases, anyone has the right at any time to find out whether or not any data concerning them exists and to know its exact content and origin. They may also check if such data is correct, or ask for it to be changed, updated or rectified. (art. 7 of Legislative Decree no.196/2003)
http://www.garanteprivacy.it/garante/doc.jsp?ID=1311248
In accordance with this article of the law, it's also possible to request that data be deleted, made anonymous or blocked as a violation of the law. Users can legitimately oppose the use of their personal data.
Any such requests/communications must be made to the data controller by post at the above address, by telephone +39 03761718111 , by fax +39 0376 1718222 or email info@avm1959.it